Our main programme, the 7puzzle experience, utilises a whole range of exciting resources designed to stimulate the children and give them a fun and memorable experience while learning through various classroom-based activities.
But another popular programme we deliver is designed specifically for teaching staff, the 7puzzle CPD Day.
O
ur company's unique way of delivering Continual Professional Development (CPD) is very closely linked to our main school-based programme.
The teaching staff and educators can take part in a classroom workshop, exactly as the children do.
The staff learn how to play the various games and how rules can be adapted, to be made both easier and more difficult, to suit the different ages and abilities of their pupils.
Mode of Delivery
As well as offering after-school sessions for an hour or so at the end of a day, I also deliver dedicated half-day and full-day workshops to work with all teaching staff during an INSET or CPD event. The costs of the different modes of delivery are as follows:
£435 (plus travel) for a full-day,
£290 (plus travel) for a morning,
an extra £90 for an end-of-school workshop after delivering to the children.
All these various types of session are popular with the teachers and classroom assistants as they also have the opportunity to play the games at length, and without disruption from children or administrative duties.
They can then see for themselves, first-hand, the strengths of each game. The participants also have the chance to play individually and in teams, thus placing them in the position of the children – it's not a bad thing for teachers to see it from a child's perspective!  I regularly get told that my practical, hands-on delivery is one of the best CPD sessions they've participated in.
Maths Games/Puzzle Clubs
Many teachers in the past have been given the responsibility of viewing and choosing their favourite games with the intention of setting up a club, involving games & puzzles, within their school.
The success of such a club can be down to something as simple as its name, so choose carefully when advertising your new club to children and parents.
As a result of inviting me to organise a CPD session, many schools have followed up by purchasing one or more of the PuzzleFriday packs, but it is is totally up to the school as to how they progress after my visit.  Schools may already have a range of games & puzzles to start this off, but our tailor-made resources can really kick it off successfully.
As well as clubs, more and more schools have now started PuzzleFriday sessions. For further details, PuzzleFriday.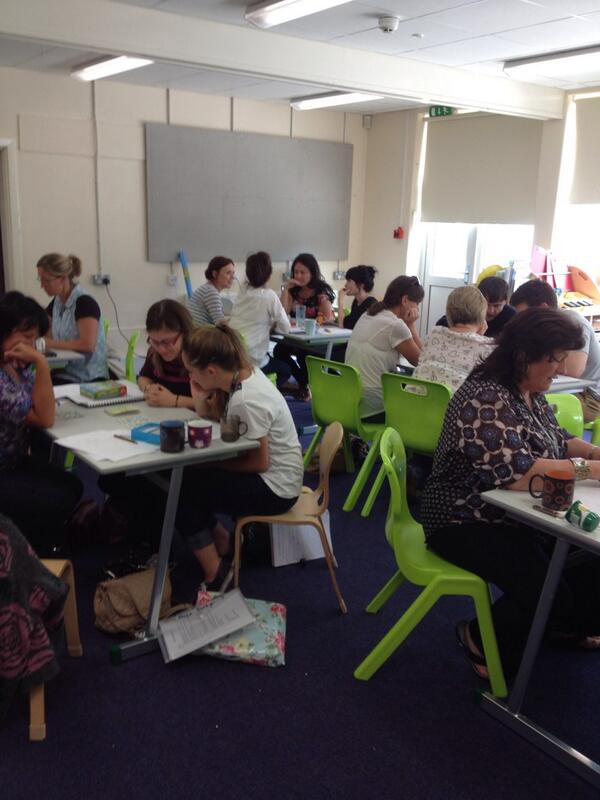 University Courses
Over the years, I have worked on a regular basis with many groups of university students who may be studying on B.Ed and PGCE courses. My session for these future teachers is a welcome break from their usual lectures and studies, but my workshop also provides them with some alternative ideas on how children can learn when playing the range of games themselves.
As with teachers during a school visit, I always inform them of the different ways the games can be used and adapted for the classroom.
Get in touch
From previous experience, whether it's delivering to experienced teachers, NQT's, classroom assistants, parents or those who wish to make teaching a future career, all participants come away from the event invigorated, having been given many ideas to use themselves in class.
Please get in contact by e-mailing paul@7puzzle.com if your school, department, cluster, network, LEA or university wish to take part in this enjoyable and rewarding event.