As well as providing schools and many puzzle followers with the number challenges at this website, one of our main educational activity is to deliver fun & effective  maths/puzzle workshops in both primary and secondary schools.
For the past 18 years, I have travelled all over the country to every different type of school to help children enjoy maths.
Paul Godding is Britain's leading authority in designing maths-related board games, card games & puzzles and then engaging and inspiring the children by applying these resources effectively in the classroom to improve their maths enjoyment, confidence, resilience, skills and results.
Why games & puzzles?
Our excellent range of resources are developed and hand-picked to be suitable for all ages and abilities when working in the classroom.
The picture below shows a couple of PGCE students deep in concentration attempting a tricky 7puzzle challenge which is fully testing their thought processes and stretching their problem-solving skills.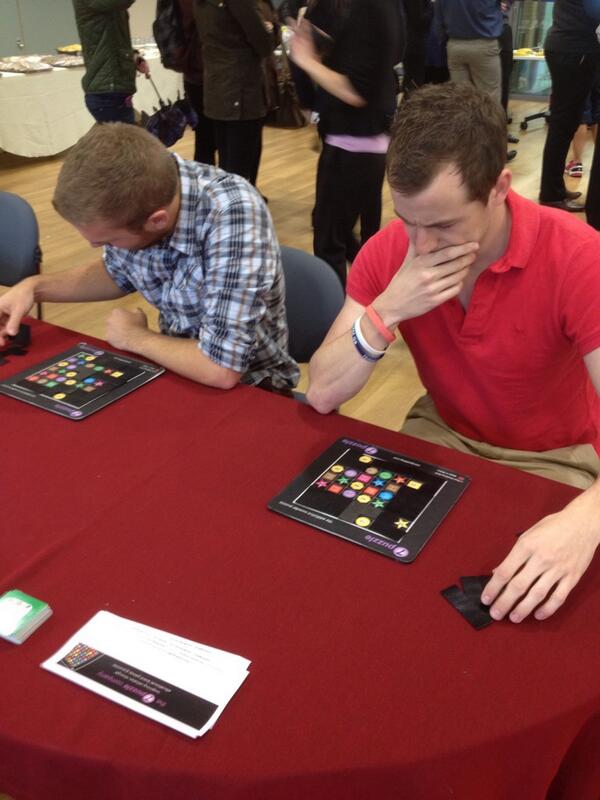 The whole range of games not only challenges the children's number skills, but also acts as a confidence-builder. They contain strategy, logic, shape & space, memory and visual aspects as well as helping children to focus on the social etiquette of communicating, listening, turn-taking, sharing and team-working while participating in the activities.
The sessions begin with a few number tricks and brainteasers to get the pupils in a relaxed frame of mind, then the games are utilised with the teacher able to observe his/her children participating, some of which are seen in a very different light to normal class situations.
Is the day suitable for our school?
Here are some brief points to consider if you wish to book Paul's expertise in 2019/20:
It is usual to deliver three or four sessions when visiting Primary schools, which can cover EYFS, KS1 and/or KS2 classes,
Secondary schools typically request five or six sessions during the day to coincide with their timetable,
A handful of Y5/Y6 students usually help the little ones when working with EYFS and KS1 classes,
Paul has also worked in many First & Middle schools over the years,
Each session takes place in the classroom and caters for a maximum of 30 children,
The maths-related resources are available to purchase by schools, parents and the general public,
The fee for a full-day is £495 plus travel/accommodation,
An extra dedicated CPD workshop for teaching staff or parents session at the end of the day can be organised for an additional fee of £95,
With permission from the school, parents are always welcome to attend my day-time workshops to observe the children participating in the classroom activities,
We also offer half-day (morning) workshops for £295 plus travel.
Can we see any references or feedback?
Click this feedback link to read a few reviews from some recent school visits.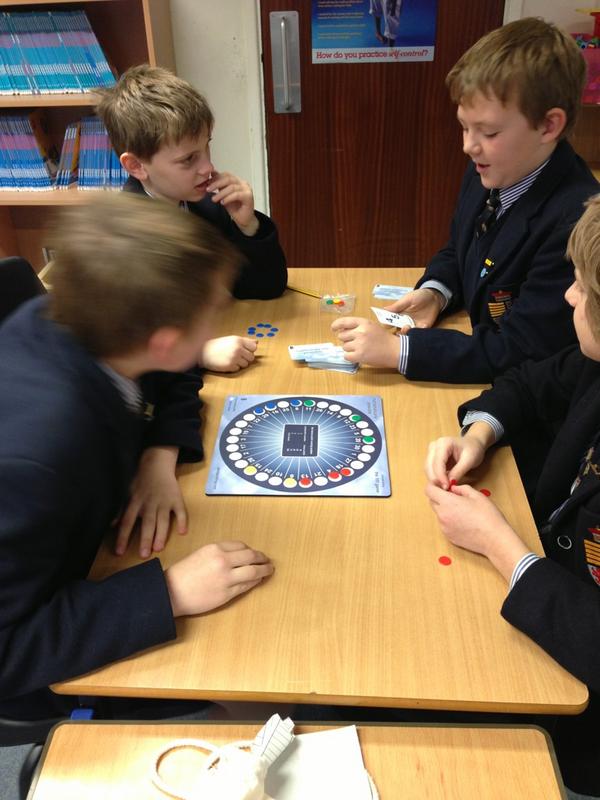 How do we book?
Nearly half-a-million children have benefited from our workshops over the past 18 years, so to arrange a visit to your school please leave a comment below or send an e-mail to us at paul@7puzzle.com.
If you would prefer to discuss any of the above over the phone, our number is:
 07970 868121 from within Wales and the UK, or
 +447970868121 from the rest of the world.
or, alternatively, we can chat about your particular requirements on Zoom at any time.