This page introduces you to the second of our colour matching games which is a more advanced version and contains two copies of the same game.
The 3swm advanced game was originally designed to develop multiplication skills, but can easily be adapted to play as an addition game instead.
It has been available for schools to purchase since 2013 and is similar to the original 6six game but is designed for older students.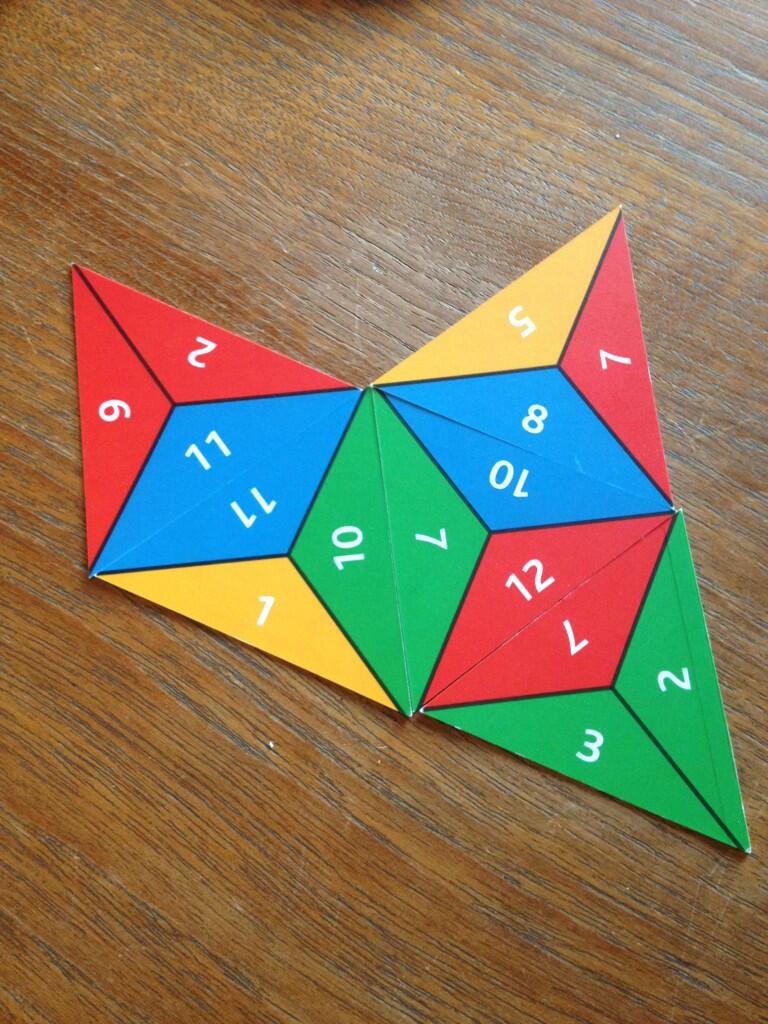 Each box contains two copies of the game, together with instructions and a scorepad. The rules are exactly the same, but the cards are more challenging by containing numbers from 1-12, therefore making for higher scores and testing those all-important multiplication skills. The ultimate target is to win and achieve 1,000 points or more during your 12 turns!
The 6six game can be made easier for younger players by adding the connected numbers during the calculation process, but the colours must always match, especially when joining two or more sides together.
In the picture below, which of my three tiles (in the foreground) shall I attach to the cards in the middle to achieve the best possible score?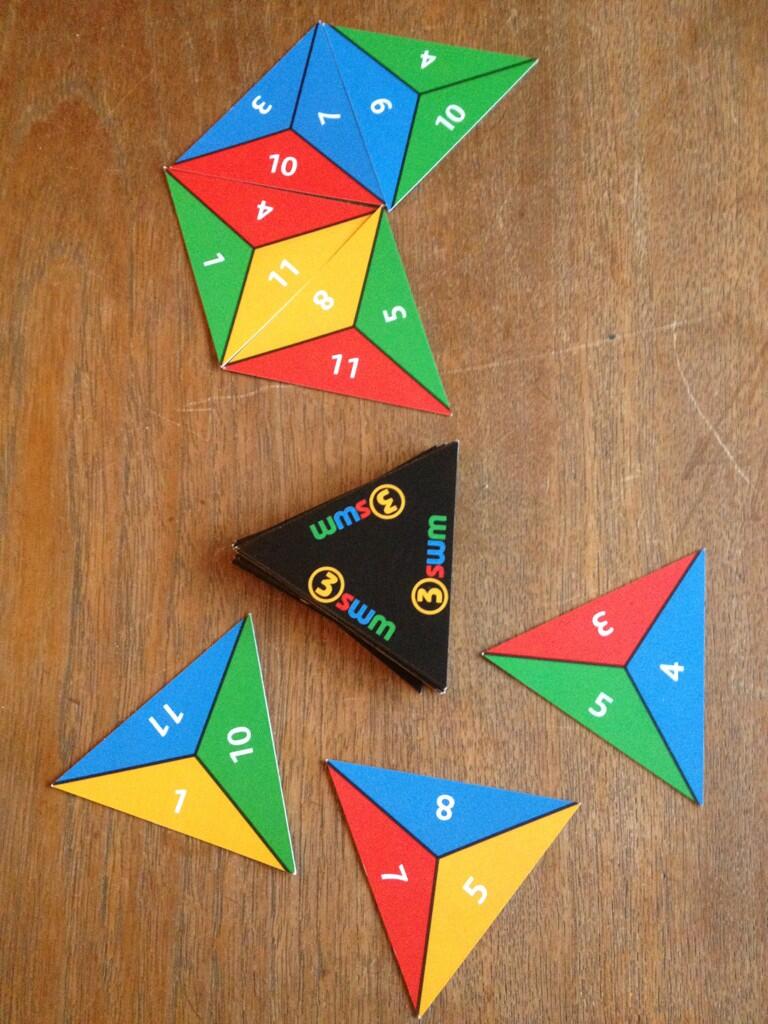 If you are interested in purchasing a box for £19, which contains two copies of my brand-new game, please e-mail me at paul@7puzzle.com.
Note: I think it may be best to join my 'green 10' onto the other 'green 10' in the middle to achieve 100 points.