---
Welcome
. . . to the official home of the 7puzzle company here at 7puzzleblog.com.
My name is Paul Godding and I am a mathematics educator as well as being owner and co-director. We are an innovative education company that has been involved in many facets of mathematics education for the duration of the 21st Century to date.
We don't only deliver maths tutoring sessions to students at home and online. Maths events are organised in schools using a range of board games, card games & puzzles, many of which have been developed in-house over the last decade. These are also sold to schools, homes and workplaces.
Our popular daily number puzzle website, 7puzzleblog.com, is also authored here. It is updated daily and followed by visitors from over 160 countries and territories worldwide. We are officially The World's #1 Daily Number Puzzle Website, based on our rating on Google & Bing.
Please read the rest of this page below to get a flavour of the various mathematical things we do.  If the contents of this page inspires you to book private tuition, one of our school-based maths/puzzle days or perhaps purchase some of our excellent games & puzzles, click paul@7puzzle.com to get in touch.
What is happening in 2018?
As well as continuing to update our daily challenges for our thousands of followers worldwide, the 7puzzle company will be involved in many other activities this year.
Please read below to gather full information about the variety of exciting mathematical things we do:
Supporting students with face-to-face and online maths tuition,
Delivering school-based maths/puzzle workshops,
Spreading the message during our school visits about the positive impact our PuzzleFriday scheme can have on children's maths & social skills,
Continuing to design and market our own range of board games, card games, puzzles & pocket book of challenges.
Full details of these are described here.
Maths Tutoring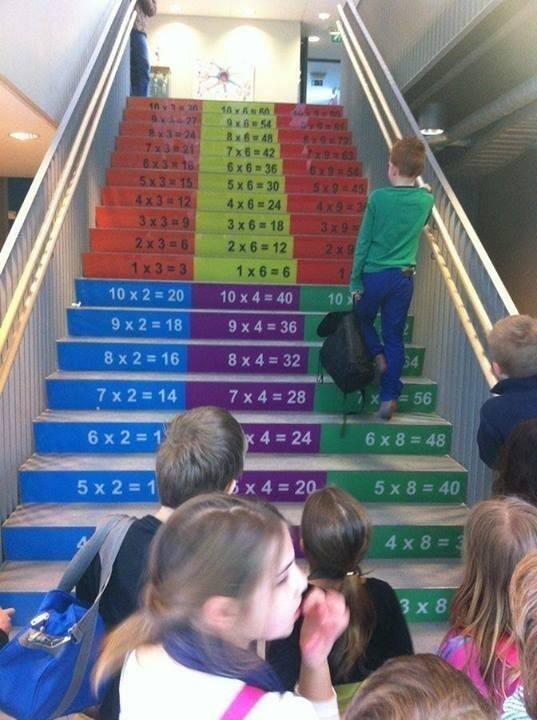 Since re-starting the maths tuition side of the business in recent years, Paul has successfully tutored many students in the coastal area of beautiful Monmouthshire.
Parents regularly get in touch to arrange tuition for their secondary school child with the long-term aim of passing GCSE Maths and enabling them to progress further in their education.
In addition, we also take on primary children whose parents want them to enjoy the subject before entering secondary education. In those cases, Paul combines his superb confidence-building techniques with school homework solutions.
He also uses some of the mental maths and strategy games described above which are perfect for home tuition. Other tutors have even purchased some of these in the past to utilise in their own sessions.
Lat year, we started to deliver online tuition to students from Asia; namely China and Hong Kong. We are looking to expand our online delivery in 2018 to students in other parts of the world as this is an ever-growing and popular medium of receiving tuition.
We also tutor adult learners who may want to improve their skills for the workplace or just generally wish to better their number skills.  Whatever your reason, full details of our expert tuition can be found by visiting the tutoring page of our website.
Get in touch by e-mailing at paul@7puzzle.com or alternatively ring Paul for an informal chat on 07970 868121.
Workshops & PuzzleFriday
Paul is an arithmetician who travels all over the UK to deliver his innovative maths/puzzle days in schools, to children of all ages.
For nearly 18 years, an excellent range of maths-related board games, card games and puzzles have been utilised in our workshops which totally engage and inspire those who participate.
All the activities involve working in the classroom, so there is little or no disruption to the normal school day.
Research has proved that playing games can dramatically improve maths results.  The children also benefit greatly from taking part in our workshops by constantly using their social skills, such as listening, sharing, following instructions and team-working. Click PuzzleFriday to organise your own scheme.
You can find a full description by clicking on this Workshops link.  Please consider booking us for your school should you wish for an exciting, informative and worthwhile day for both children and teachers.
Simply get in touch by e-mailing us at paul@7puzzle.com.
Games & Puzzles
For the last eight years, Paul has also devised his own range of board games, card games and puzzles.  A brief look at our own designs are described below.  We strongly feel this traditional type of resource is still an invaluable way of learning a variety of vital skills:
A firm favourite with teachers and students is our signature game and one of our original puzzle creations, the 7puzzle game.
This popular game forms a superb way of introducing puzzles to both children and adults. A description here would not do these games justice, so please click on the game link for full details.
In 2015, we released a brand-new series of maths card games called FlagMath.
The first four FlagMath games involves addition, subtraction, multiplication and division, and not long after we also published four brand-new games in the FlagMath junior range for little ones, covering number bonds up to 10, basic subtraction, the 2, 5 and 10 times tables and the rather innovative FlagSnap edition – a totally visual game to aid concentration.
These have all taken schools by storm and will be discussed on a regular basis throughout the coming weeks and months on our @7puzzle twitter page.  You are very welcome to contribute to discussions on maths-related subjects as well as random general topics including sport, although we try our best to steer clear of politics!
Brand-new in 2016, we published Volume 1 of our pocket book of MATHELONA Holiday Challenges which are perfect to sharpen arithmetic skills, logic, concentration and maths resilience.  This book is also suitable for the number puzzle enthusiast and can be purchased by getting in touch.
Already used at home for family fun and during private tuition sessions, our Pocket Book of challenges is a great travel companion on long journeys in the car, bus, train or plane, and also popular on holidays, whether it be in the garden, down at the family caravan or on the beach or when relaxing by the pool.
Full details of our most recent initiative can be found by visiting our Roll3Dice page, but briefly this is a very simple way of getting parents more involved with their children's mathematical education through a very simple resource.
It is regularly publicised that parents should attempt to spend more time reading with their children, but our latest mathematical programme is just as important. Roll3Dice is simple to play and only needs three dice, but requires a lot of creative thinking by both child and adult in order to solve each numerical puzzle!
Daily Number Puzzles
Finally, back to our website's main feature.
We hope you will continue to visit and try our daily 7puzzleblog.com number challenges, whether it be as a bit of fun for yourself and your family, or even used as part of maths tuition. If you also wish to use these questions in a quiz environment, please go ahead!
From our own wide and personal experience in education, this is a great way of improving the arithmetical skills of your students on a daily basis. Not only are the number puzzles carefully designed to challenge and motivate the children, but to enhance their confidence in the basic and creative use of number and as well as problem-solving.
Our number puzzle page has recorded visits from over 160 countries and  territories to date so please keep visiting – whether it be at home, in school, your workplace or elsewhere – and gain access to over 1,000 number puzzles that really will benefit your students.
These are always positively received when demonstrated to teachers during school visits. Feedback from teachers, parents and students is always encouraged, so we look forward to hearing from you.
In the last few years, answers have been provided and a further improvement in 2018 will see at least three challenges posted on all 366 days; the second challenge will always relate to our signature board game, the 7puzzle game.
To return to our 7puzzleblog.com challenges, simply click on this link and enjoy!
Yours in education, Paul & Joanne Godding
Co-directors of the 7puzzle company